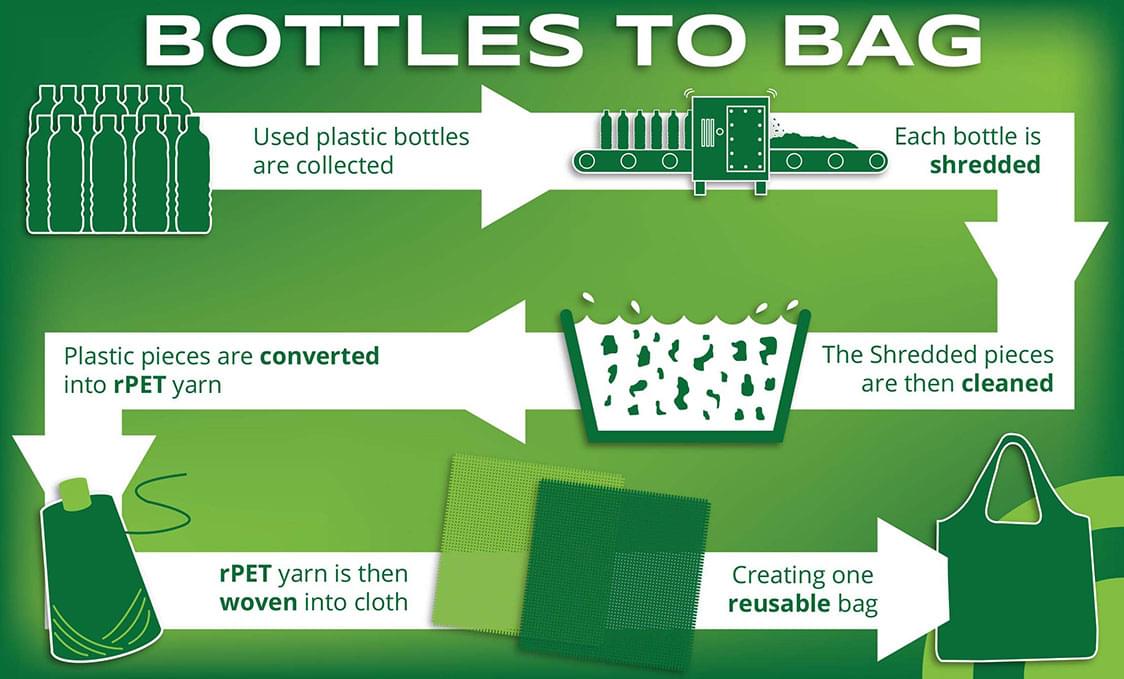 About HALT
It takes 700 years for a single plastic bottle to decompose and 10 billion plastic bottles are sent to landfill in the UK every year.
HALT offers a commercially attractive solution to the two biggest plastic pollution issues: single use plastic bags and plastic bottles.
The reusable bags from our HALT brand are made from the material taken from recycled plastic bottles via a process which turns the plastic into a durable and practical fabric called rPET (recycled PolyEthylene Terephthalate).
Our ethical production is fundamental to the integrity of our bags and our Jutexpo Standard ensures HALT products offer customers quality, ethical, reusable bags.
The bags are the first to have the integrity of certification to the Global Recycled Standard (GRS).
rPET: From Bottle to Bag
Recycling Plastic Bottles to Create Reusable Bags with Integrity
Each reusable bag uses between three and ten recycled plastic bottles – which might otherwise have ended up in landfill or other, uncontrolled waste streams.
We produce fabric with integrity, certified to the Global Recycled Standard:
Manufactured using a dyeing-free method for colouring fabric
Created using a low carbon emission production process
Customer factory visits are welcome
Ethically-produced to the Jutexpo Standard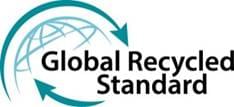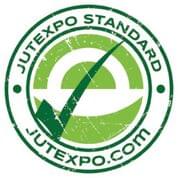 The Jutexpo Standard
The Jutexpo Standard is a set of the 10 key elements we consider to be the minimum when it comes to ethical and technical standards, awards and credentials. The full list is below for reference.
What do we do to ensure this standard is achieved?
Fully compliant to the Ethical Trading Initiative (ETI) Base Code
British Retail Consortium Consumer Standard Grade A Factory
Sedex Registered with Full Independent Third Party Audits for Full Transparency of Compliance
Welcoming Customer Factory Visits
Regular Independent Ethical and Technical Audits
A Full Suite of In-House and Independent Product Testing
GOTS Certified Organic Cotton Bag Manufacturing
Full Warehouse and Logistic Facilities
An In-House Design Team to Help Create Your Ideal Bag